2005-07-07 - Minneapolis, MN - Target Centre
All That Remains
Target Centre
Minneapolis, MN
2005-07-07



Setlist: Coming soon



Taper's Notes: This is their COMPLETE & FULL SET. This was NOT filmed by a "fan in the crowd" it was filmed on a 3CCD TELEVISION CAMERA on a tripod. Total professional picture & sound quality.


Media Format: NTSC (525/60)
Media Count: 1 DVD
Resolution: 4:3
Type: Audience
Size: 1.51 GB
Length: 22:43
Rating: A

Video Attributes
MPEG-2
720x480
30 fps

Audio Attributes
(Linear PCM) 2ch 48Kbps 16bps


Powered by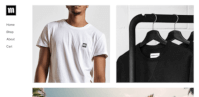 Create your own unique website with customizable templates.